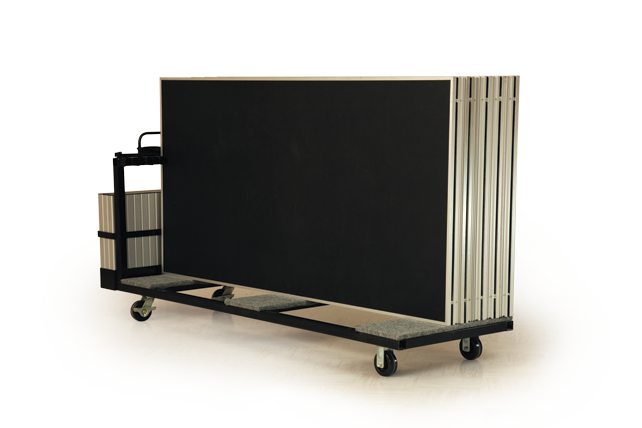 Standard Storage Carts
Designed for mobility, built for durability. A must for storing portable stages! Puts the portable in Portable stage. Storage carts will help move your portable stage or riser in for set up and out again after a performance saving time and labour. Staging Canadell storage carts store your stage decks on their edges, allowing for compact storage.
Executive Storage Carts
Designed to hold platforms and legs. Total height when stages are loaded: 57.5"
6-unit cart
(25.5" wide x 105" long)
8-unit cart
(33.5" wide x 105" long)
9-unit cart
(37.5" wide x 105" long)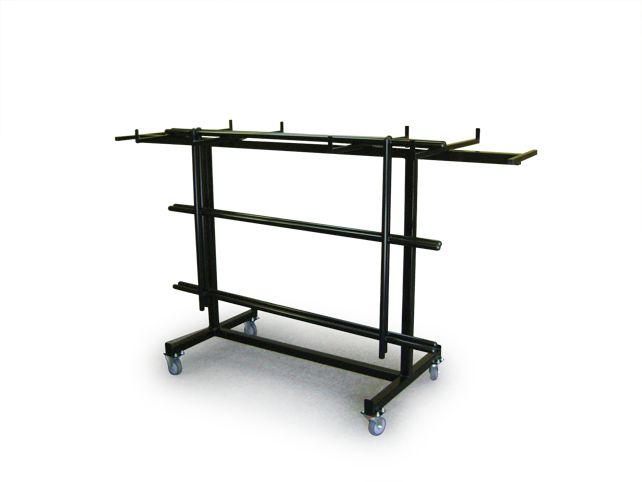 Rail Cart
Store your rails and chair stops simply and compactly on a Rail Cart.
Each cart holds 18 – 8' rails.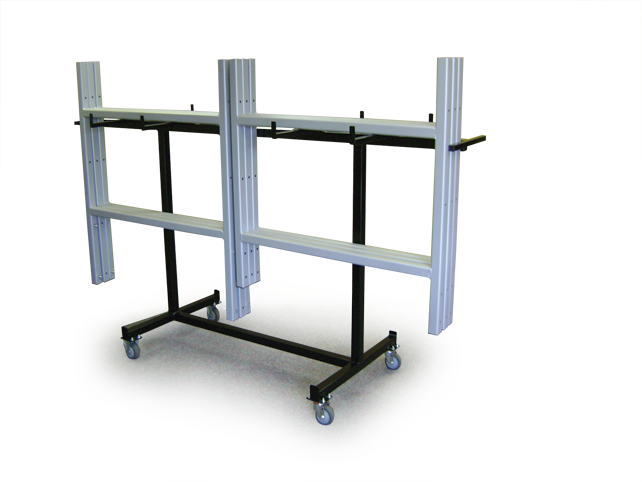 Extended Leg Cart
For storage of your Extended Height legs and cross bracing, choose the Extended Leg Cart.
Each cart will hold legs and cross bracing for 9 Executive platforms.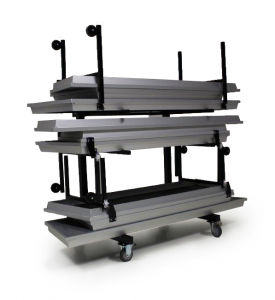 Riser Storage Cart
A convenient cart to store your risers and rails.
Each cart holds 3 Risers and 3 Rails.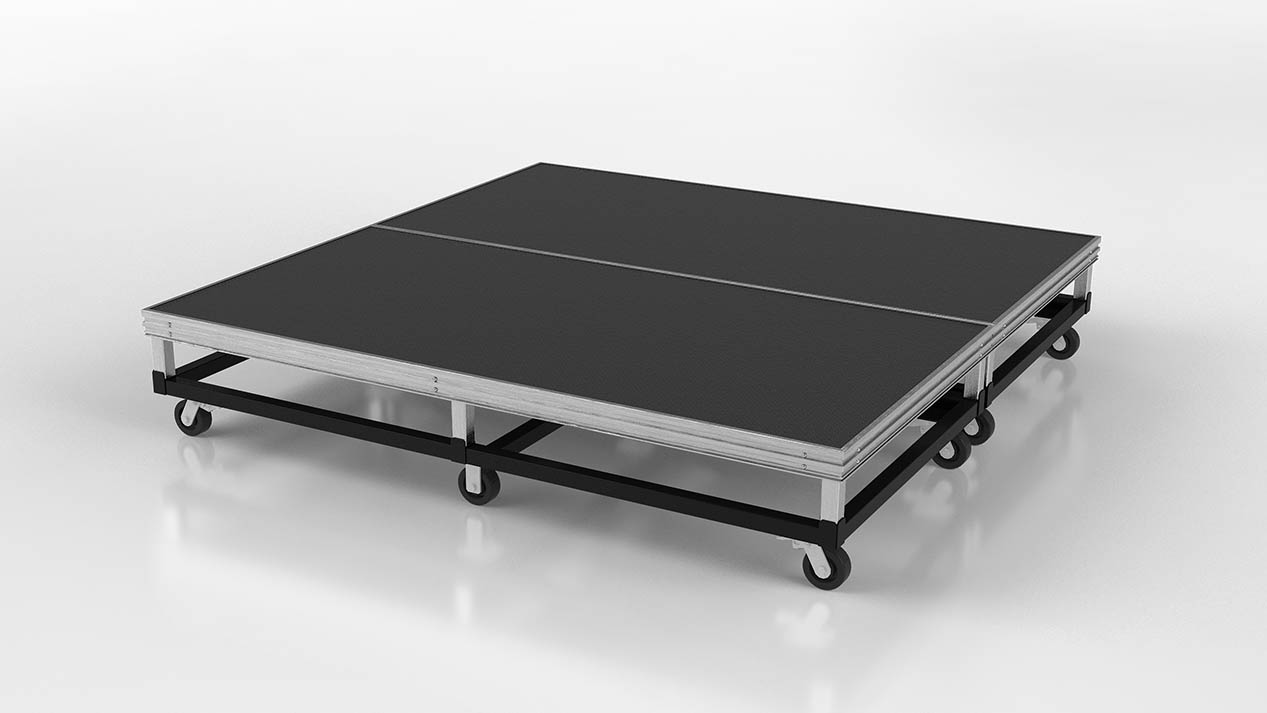 Drum Riser
Maneuver your drum kit or musicians around the stage using the rolling Drum Riser. With a steel frame and 900 lb casters, each cart fits a 4' x 8' Executive platform.
Create an 8 'x 8' drum riser by securing two platforms together.