Steel Stage: Legacy Staging
Quick Setup, Quicker Teardown
The folding leg, single height legacy stage can be set up quickly and taken down just as fast. The folding legs span the full width of the platform to offer rock-solid strength and stability. The edging is 3" deep anodized extruded aluminum enclosing the deck giving the platform its strength, lightness and a very attractive look. Legacy staging has improved the performance capabilities of many schools, churches, hotels and shopping malls.
Common Uses
Graduation
Seated Risers
Tiered Audience Seating
Runways
Speaker/Camera Platforms
Corporate Events
Displays
Flat or Multi-level
200 lb/sqft live load rating ensuring stability, safety and strength
Each 4' x 8' platform has 3 H-framed, fixed height leg assemblies providing six stable contact points
Easy to handle sections using lightweight, attractive, 3" deep anodized aluminum edging, solid 16-gauge steel legs and 3/4" plywood deck construction
Stages unfold quickly to make set up fast and easy
Grey carpet top (other colours available) and grey or black aluminum edging
Optional: storage carts, stairs, guardrails, skirting and front drapery systems are available
Ten-year warranty
Weight: 110 lbs
Manuals, support videos, and other resources are located in on our Help Center page
Standard Stairways

Built tough and durable with "tip and roll" mobility, and complete with dual handrails
Stairway is 36" wide and each step is 11" deep
Available with non-slip tread coverings of either black top or carpet top
All stairways attach to stage edge for added safety
Available in:

2-step for 16" or 24" stage height
3-step for 24" or 32" stage height
4-step for 32" or 40" stage height
5-step for 40" or 48" stage height

Stairway Without Rail

Provides unobstructed access to your stage
Available in:

2-step for 16" or 24" stage height

One Step Stair

Provide simple access for 16" stage heights

Safety Railing

Add security to any stage or riser performance
All safety railings have built in chair stops
Guardrails attach without tools
Available in:

Chair Stops

Prevent chair legs from sliding off the platform edge
Fast and easy set up—simply clamp onto stage edge
No tools required

Legacy Storage Carts

6-unit cart (24" wide x 100" long)
9-unit cart (32" wide x 100" long)
10-unit cart (36" wide x 100" long)

Extended Leg Cart

For storage of your extended height legs and cross bracing, choose the extended leg cart
Each cart will hold legs and cross bracing for nine executive platforms

Rail Cart

Store your rails and chair stops simply and compactly on a rail cart
Each cart holds 18 – 8' rails

Stage Skirting

Add the final touch with a stage skirt
Beautifully finished 2" pleat skirt will give that professional look
Skirting attaches easily and quickly to the stage using velcro that is sewn into the skirting and the other side fixed to the stage from factory
Skirting is available in any height.
All the fabric used is fire retardant 11 oz 100% avora polyester
Our standard colour is black with a full colour selection available upon request

Portable Staging Backdrops

Give your stage a professional look with easy to set up adjustable backdrops
8' fixed height or 7'-12' adjustable uprights with telescoping 7'-12' drape supports
Pleated drapery comes in 8' x 8' or 4' x 8' sections or custom lengths

Stage Front Drapery

A front drapery system dresses up your portable stage and allows behind-the scenes activity
This system will fit a 24', 32' or 40' stage front. Drapery systems come complete with top and side valance, side stationary curtains and middle pull curtains.
The truss frame system is free standing and easily attaches to your stage
All the fabric used is Inherently Flame Resistant 11 oz 100% polyester
Our standard colour is black with a full colour selection available upon request
At Staging Canadell we realize that you can not always find what you are looking for in a standard "off the shelf" package. If you require customization, please refer to the Executive line.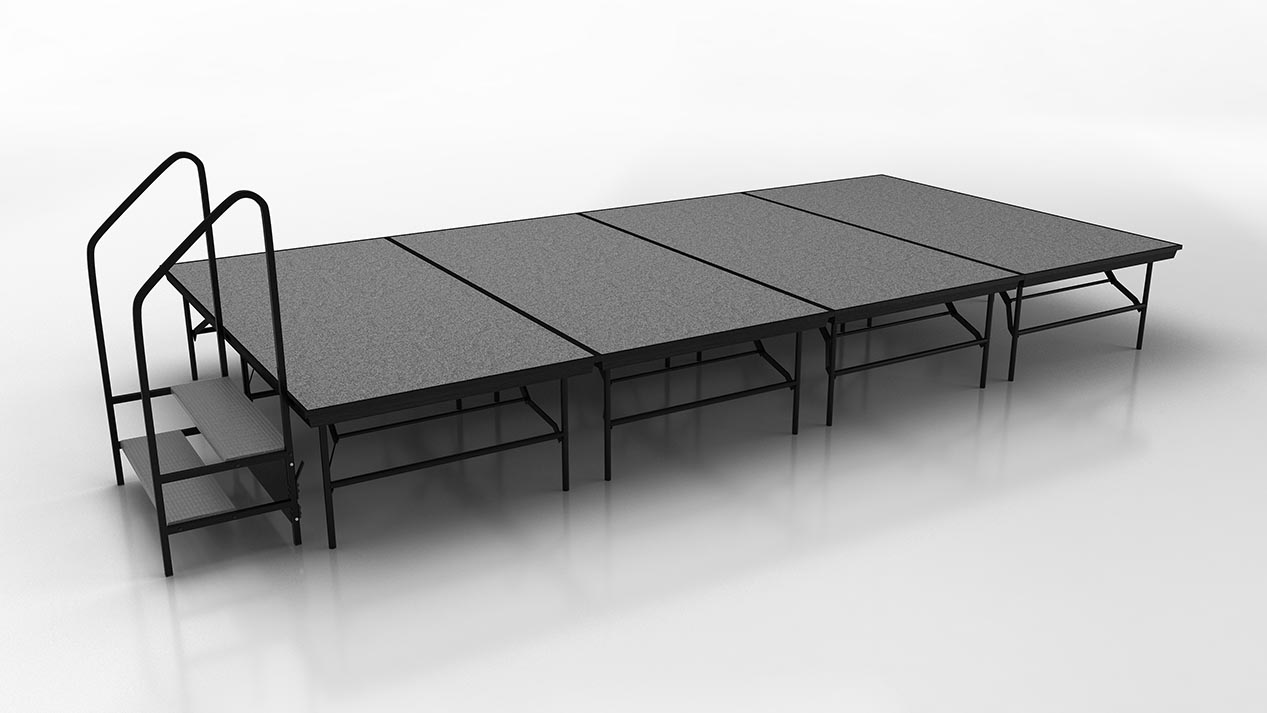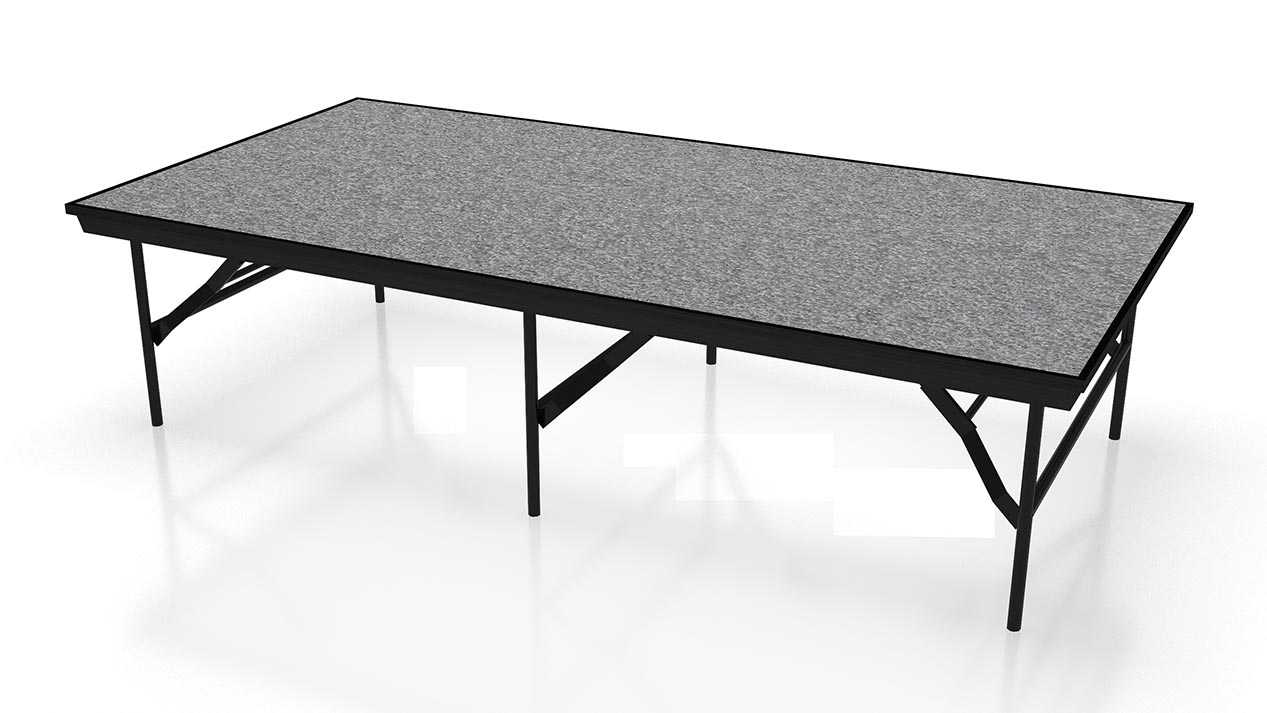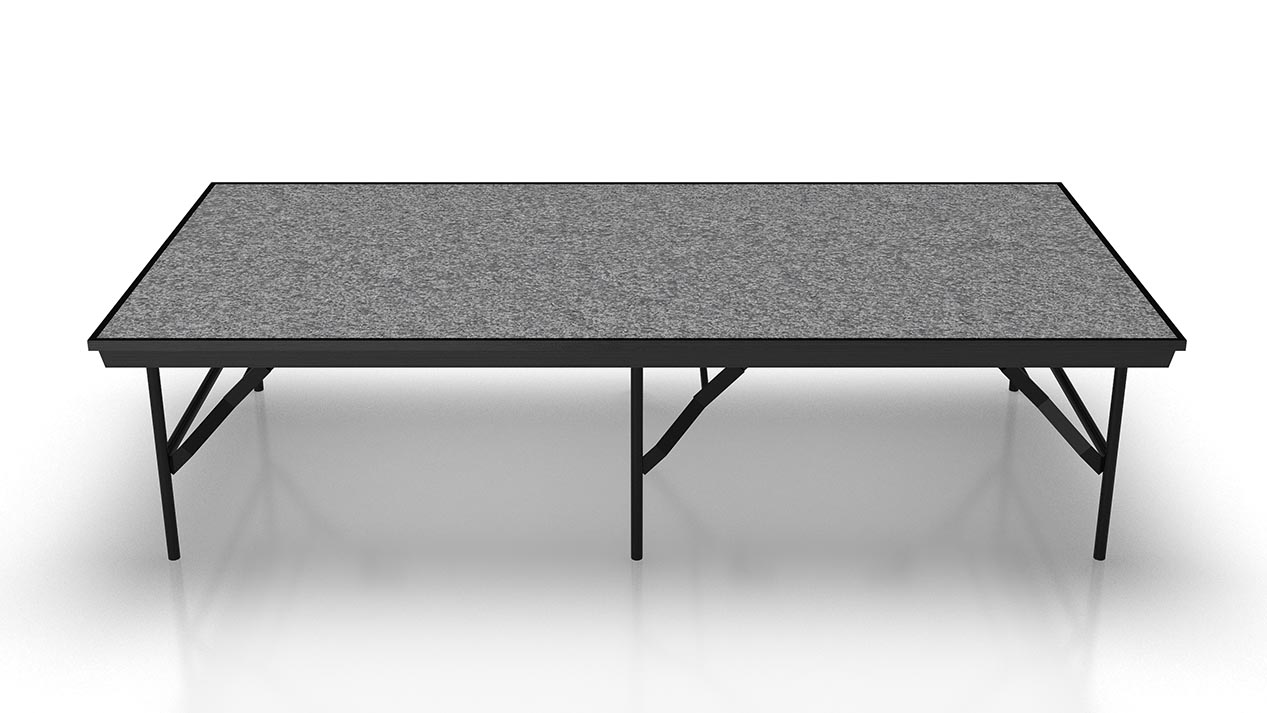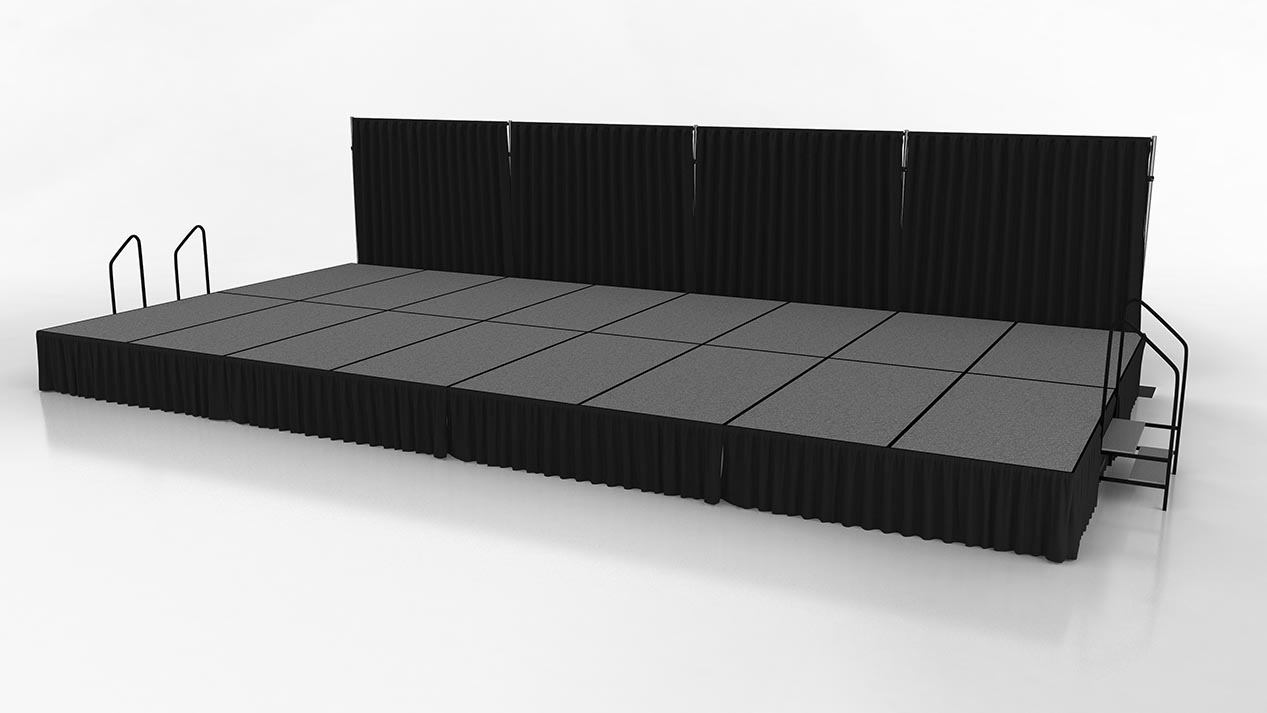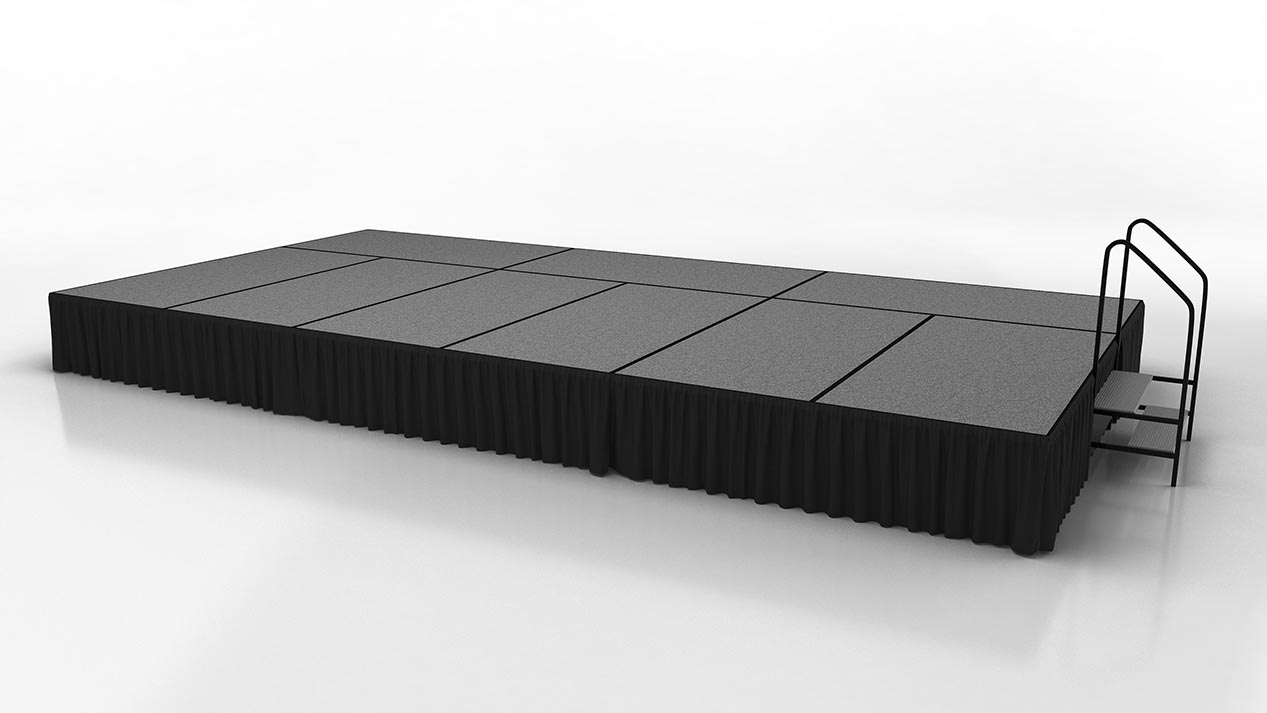 Common Layouts
Below are the most common layout packages. Contact us to find the ideal layout option or if you require a customized order.